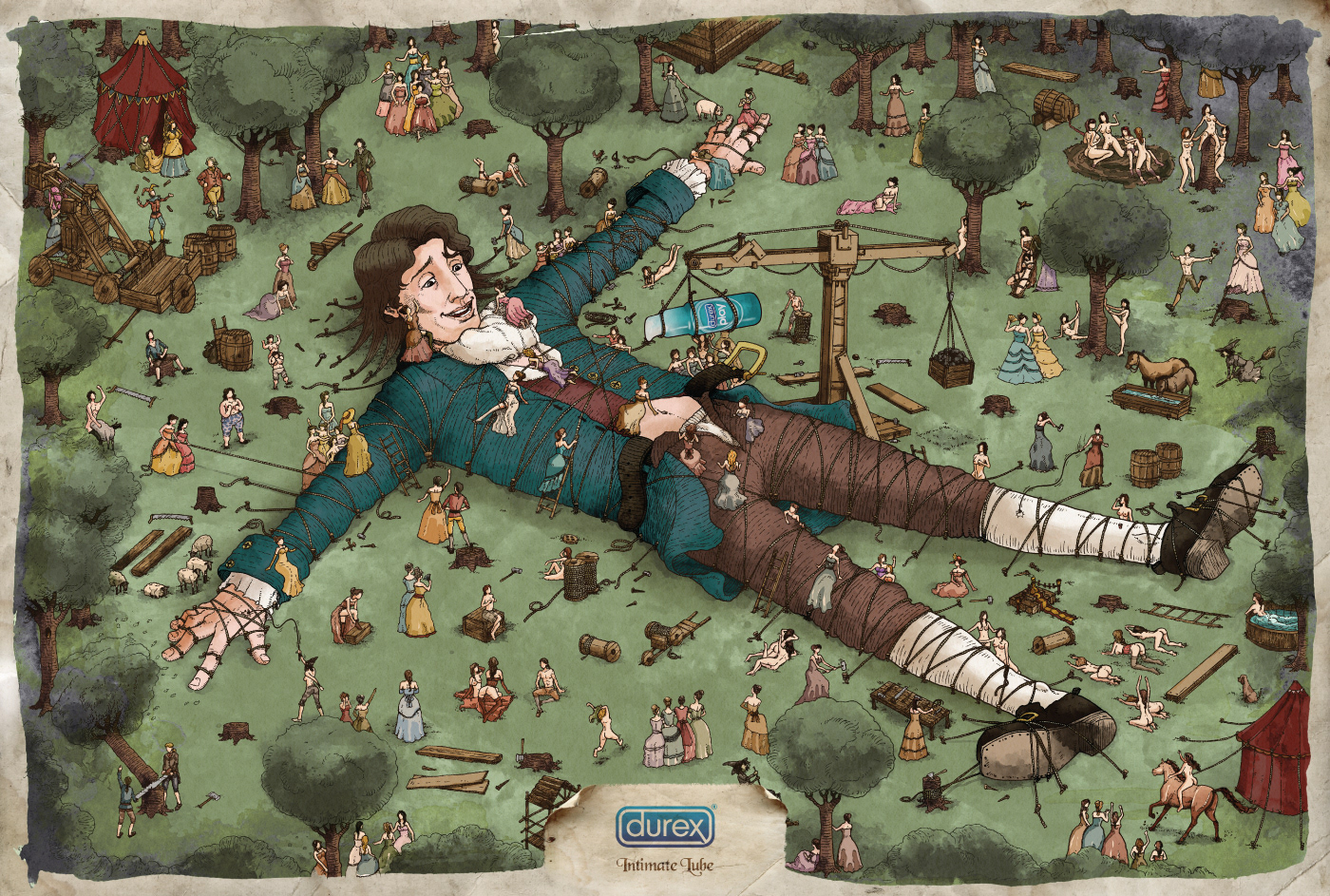 "There were shoulders, legs, and loins, shaped like those of mutton,
and very well dressed, but smaller than the wings of a lark.
I ate them by two or three at a mouthful, and took three loaves at a time, 
about the bigness of musket bullets. 
They supplied me as fast as they could,
showing a thousand marks of wonder 
and astonishment at my bulk and appetite. 
I then made another sign, that I wanted drink. 
They found by my eating that a small quantity would not suffice me;
and being a most ingenious people, they slung up, with great dexterity,
one of their largest hogsheads, then rolled it towards my hand,
and beat out the top; I drank it off at a draught, which I might well do,
for it did not hold half a pint, and tasted like a small wine of Burgundy,
but much more delicious."
When I was asked to create the Gulliver's Fantasy illustration I was inspired by such wonderful illustrators like Moebius, Mattias Adolfsson and Milo Manara. So I studied their work and style as reference to recreate the situation of the Lilliputians in a fantastically sexual point of view.
Here's the final result...